What Is Bridge-to-HUD Financing?
Multifamily investors can benefit from using a short-term bridge loan while applying for longer-term HUD financing.
Start Your Application and Unlock the Power of Choice
$5.6M

offered by

a Bank
$1.2M

offered by

a Bank
$2M

offered by

an Agency
$1.4M

offered by

a Credit Union
Click Here to Get Quotes!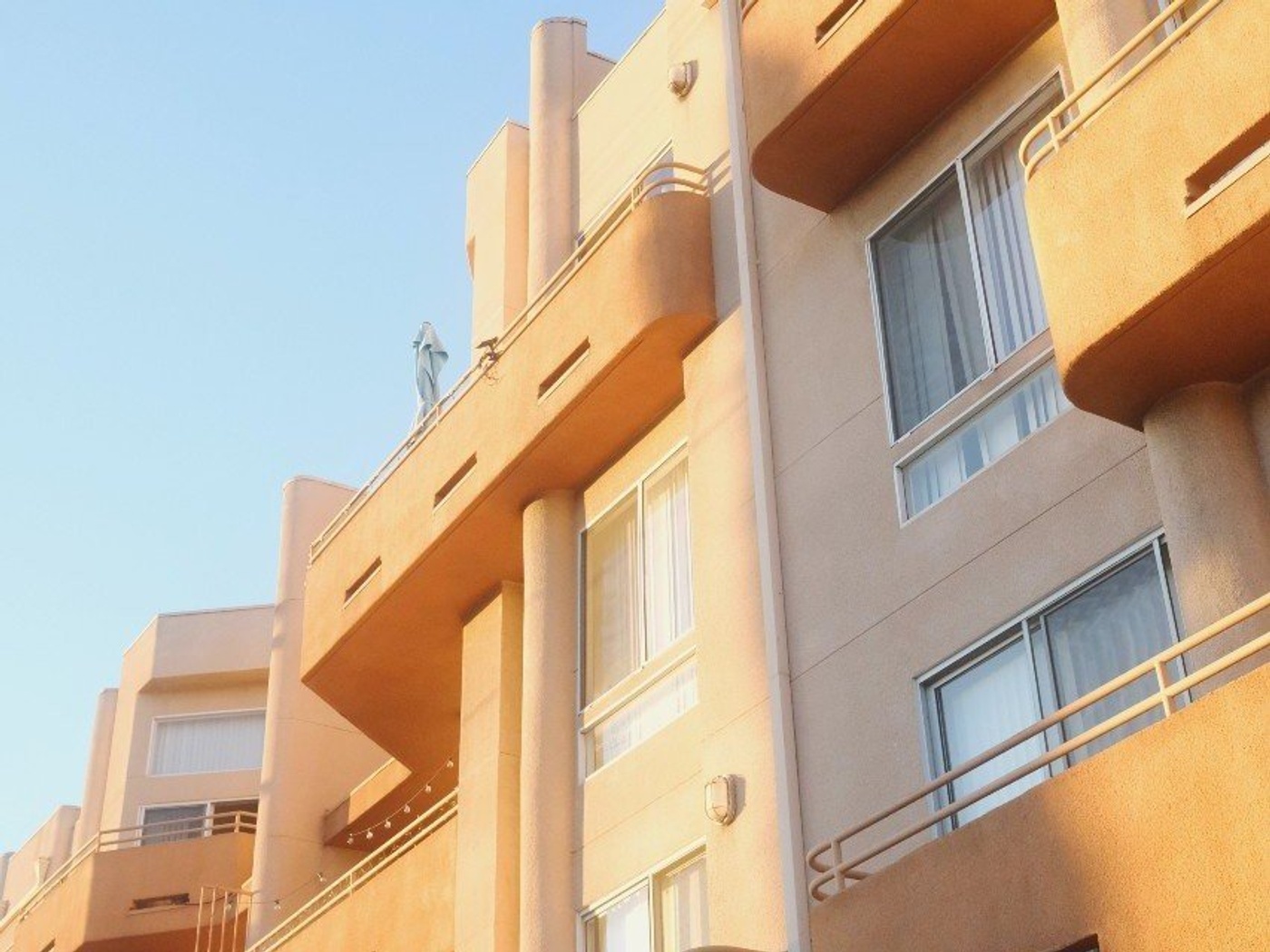 Image by Mike Von via Unsplash.
When it comes to the acquisition of multifamily assets, loans insured by the Department of Housing and Urban Development offer some of the best options for investors due to myriad benefits and favorable financing terms. HUD loans have low, fixed interest rates and relatively extensive, fully amortized term lengths. In fact, HUD-insured financing can often be a qualified borrower's best option when it comes to buying virtually any multifamily property — they aren't just for assets with designated affordable units.
Even so, there is one major drawback to HUD financing: origination takes a very long time. While conventional commercial real estate loans — as well as many insured by Fannie Mae® and Freddie Mac® — have an average closing window between 45 and 75 days, HUD loans can take anywhere from six months to well over a year. This lengthy waiting period is far from ideal and is often a determining factor for investors who opt for other forms of financing for a multifamily acquisition. This is where the bridge-to-HUD loan comes into play.
Bridge-to-HUD Financing for Multifamily Acquisitions
Many investors turn to bridge-to-HUD loan options to get around the notoriously long HUD origination timelines. Bridge loans aren't uncommon in the multifamily sector. They are generally used as a short-term financing solution when timing is critical. Bridge loans close fast and offer terms of up to three years.
For investors looking to reap the benefits of HUD-insured financing but who need a fast close, the initial bridge component of bridge-to-HUD financing may be the perfect solution. Utilizing bridge financing — which can typically close in 45 to 60 days — an investor can acquire a property while waiting for HUD financing to close. Once the HUD loan closes, it refinances the bridge loan.
Bridge-to-HUD Financing for Multifamily Asset Rehabilitation
The bridge-to-HUD structure also works well for acquiring an asset in need of rehabilitation. Many of the HUD-insured loan programs have incredibly strict requirements when it comes to the rehabilitation of a property. For instance, HUD 223(f) financing guidelines require that a property must maintain an occupancy rate of 85% for at least six months prior to — as well as throughout — the financing application. Requirements such as these usually prevent HUD loans from being a popular choice for financing projects that require heavy rehabilitation work.
Using a bridge-to-HUD strategy gives investors the wiggle room to execute necessary capital improvements and lease up the asset to the required threshold before closing the more desirable and longer-term HUD financing.
Sample Bridge-to-HUD Loan Terms
Loan Size: From $3 million
Terms: Up to 36 months
Amortization: Interest only
Maximum LTV: Up to 80% LTV (stabilized) or 90% LTC
Recourse: Non-recourse with standard carve-outs
Related Questions
What is bridge-to-HUD financing?

Bridge-to-HUD financing is a loan structure that provides investors with a rapid source of capital that can be used for the fast acquisition of an asset, funding lease-up activities, or any required rehabilitation in order to meet eligibility requirements for a HUD loan. Unlike HUD financing, which can take anywhere between six months to a year before funding becomes available, bridge loans are typically closed within 45 to 60 days. This makes them an ideal loan for investors who intend to utilize HUD financing for the long term but need an immediate capital injection.

The bridge-to-HUD structure also works well for acquiring an asset in need of rehabilitation. Using a bridge-to-HUD strategy gives investors the wiggle room to execute necessary capital improvements and lease up the asset to the required threshold before closing the more desirable and longer-term HUD financing.

What are the benefits of bridge-to-HUD financing?

Bridge-to-HUD financing is a great option for investors who need fast access to capital and intend to utilize HUD financing for the long term. Bridge loans provide a rapid source of capital that can be used in many different ways, such as the fast acquisition of an asset, funding lease-up activities, or any required rehabilitation in order to meet eligibility requirements. Bridge loans are typically closed within 45 to 60 days, compared to HUD financing which can take anywhere between six months to a year before funding becomes available. Once the HUD loan comes through, it refinances the bridge loan.

For more information, you can check out our blog post The Bridge-to-HUD Financing Option Explained or get a free quote with us today by filling in our form at the bottom of the Is a Bridge-to-HUD Loan Right for You? page.

What types of properties are eligible for bridge-to-HUD financing?

Bridge-to-HUD financing is ideal for multifamily acquisitions and rehabilitating assets. According to Multifamily.loans, HUD has strict guidelines for the loans it insures, such as requiring a property to have an occupancy rate of 85% for at least six months before applying for financing. This can be a deal breaker for properties that require heavy rehabilitation work.

Bridge-to-HUD financing can provide the wiggle room to execute necessary capital improvements and lease up the asset to the required threshold before closing the more desirable and longer-term HUD financing. According to HUD.loans, bridge-to-HUD loans can be used for any property falling short of HUD's exacting requirements, depending on the property's financial metrics, the investor's long-term strategy, and the bridge lender's requirements.

What are the requirements for bridge-to-HUD financing?

Bridge-to-HUD financing is a loan structure that works well for acquiring an asset in need of rehabilitation. The requirements for bridge-to-HUD financing vary depending on the HUD-insured loan program. For instance, HUD 223(f) financing guidelines require that a property must maintain an occupancy rate of 85% for at least six months prior to and throughout the financing application. Additionally, lease up the asset to the required threshold before closing the more desirable and longer-term HUD financing.

The Bridge-to-HUD Financing Option Explained states that the loan size for bridge-to-HUD financing is from $3 million and up, with terms up to 36 months, amortization of interest only, maximum LTV of up to 80% LTV (stabilized) or 90% LTC, and non-recourse with standard "bad boy" carve-outs. Eligible property types include multifamily, assisted living, and skilled nursing facilities.

What are the advantages of bridge-to-HUD financing compared to other financing options?

Bridge-to-HUD financing offers a number of advantages compared to other financing options. The main advantage is the speed of the loan process. Bridge loans can typically close in 45 to 60 days, while HUD financing can take anywhere from six months to a year before funding becomes available. This makes bridge-to-HUD financing an ideal loan for investors who need an immediate capital injection while waiting for HUD financing to close.

Bridge-to-HUD financing also offers flexibility in terms of loan length and interest rates. Bridge loans are typically offered with terms of up to three years and higher interest rates than other financing options. This makes them an attractive option for investors who need fast access to funds but don't want to commit to a long-term loan.

Finally, bridge-to-HUD financing is easily replaceable with permanent financing. This makes it an ideal loan for investors who intend to utilize HUD financing for the long term.

How long does it take to get bridge-to-HUD financing?

Bridge-to-HUD financing typically closes in 45 to 60 days. Bridge loans are often used as a short-term financing solution when timing is a key issue. So, if you're looking to take advantage of HUD's loan terms but don't have the six-plus months to wait on the financing, bridge loans can make it happen in far less time.

For investors looking to reap the benefits of HUD-insured financing but who need a fast close, the initial bridge component of bridge-to-HUD financing may be the perfect solution. Utilizing bridge financing — which can typically close in 45 to 60 days — an investor can acquire a property while waiting for HUD financing to close. Once the HUD loan closes, it refinances the bridge loan.

Sources: