Top 10 Multifamily Developers of 2022
Multifamily starts experienced a 22.1% increase, climbing to 460,000 units, a level not seen since 1986, according to the NMHC.
Start Your Application and Unlock the Power of Choice
$5.6M

offered by

a Bank

at

6.1%
$1.2M

offered by

a Bank

at

6.0%
$2M

offered by

an Agency

at

5.6%
$1.4M

offered by

a Credit Union

at

6.1%
Click Here to Get Quotes!
A Close-Up on the 10 Largest Multifamily Developers in the U.S.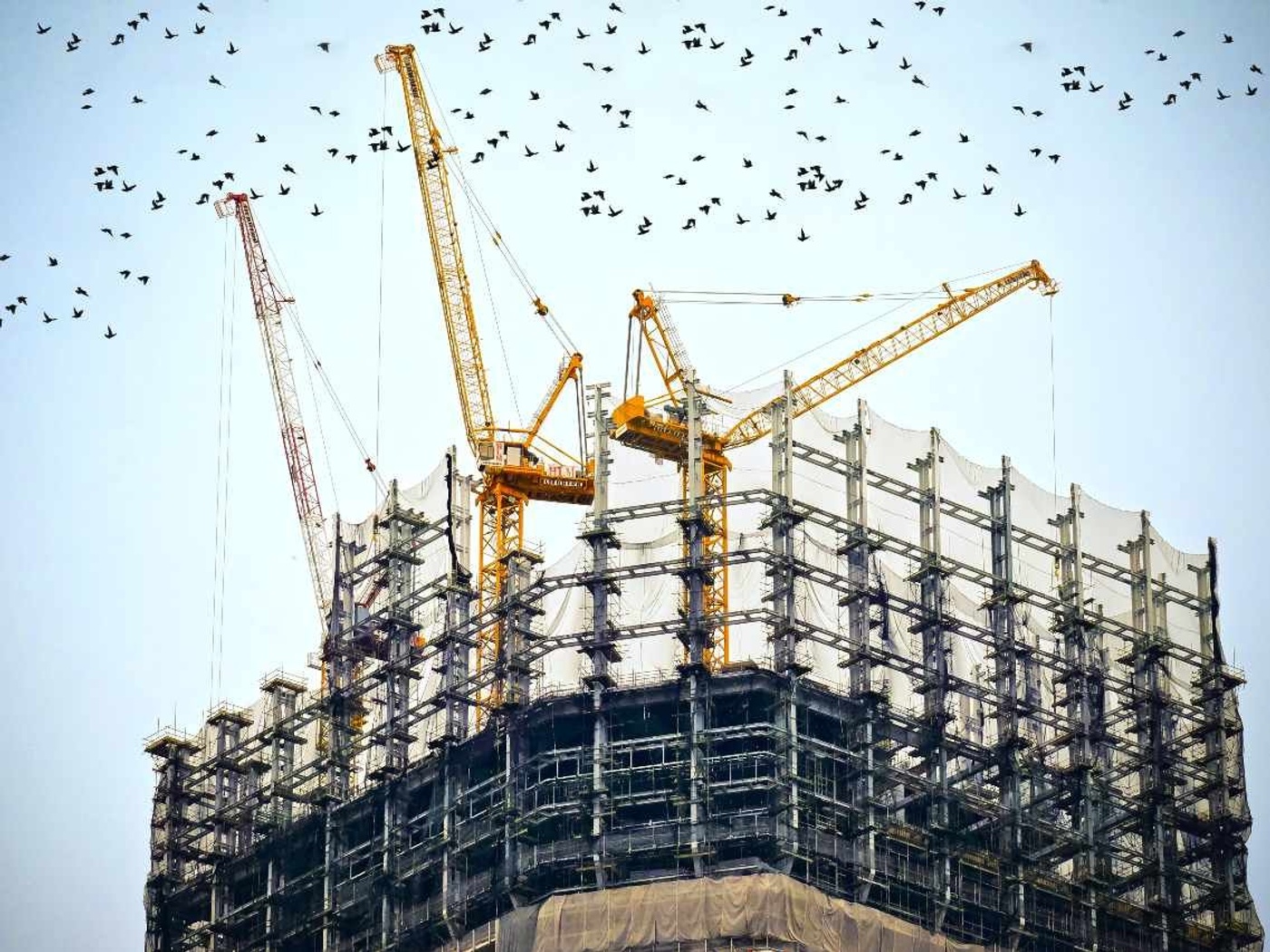 Image by Danist Soh from Unsplash
Although the pandemic slowed down multifamily development activity in 2020, thanks to strong demand for rental homes across the country, activity picked up in 2021. According to the National Multifamily Housing Council (NMHC), multifamily permits climbed 27.4% to 566,500 in 2021, and at the same time multifamily starts experienced a 22.1% uptick, reaching 460,100 units — levels not seen since 1986.  
Below we ranked the largest developers across the U.S., using data from the NMHC. The 2022 ranking was created based on the number of units started in 2021. Most companies on the list have nearly doubled their development pipelines in 2021, or plan to do so this year, projecting continued growth in the future. Nonetheless, some challenges, including high inflation and higher interest rates, might put a damper on some multifamily projects in the near future. 
1. Greystar Real Estate Partners
After ranking as the nation's number one property management company, Greystar came in as the country's top multifamily developer, with 14,047 units broken ground in 2021. Despite material and labor shortages and rising costs, the firm's development pipeline had increased by 64% compared to 2020. 
The Charlotte, S.C.-based firm has a presence across the entire country, and its development portfolio includes student housing, senior living, mixed-use projects, and warehouses. Last October, the firm broke ground on its first high-rise development in downtown Chicago, a 21-story project encompassing 223 units at 166 N. Aberdeen St. The property is slated for completion by the first quarter of 2023.
2. Alliance Residential 
Headquartered in Scottsdale, Ariz., Alliance Residential is a multifamily developer, constructor, and investor, with a presence in 16 states and 39 metro areas across the U.S. Based on the number of units started in 2021, Alliance Residential is the second largest developer in the country. The company broke ground on 11,739 units last year, up from the 7,728 units started in 2020. 
In 2022, Alliance plans to kickstart around 15,000 multifamily units, however, labor availability, high inflation, and entitlement delays, among other challenges, are making it hard to execute this plan, Jay Hiemenz, president & COO of the company, said in an interview with Multifamily Executive. According to Hiemenz, the company's focus this year is to further diversify its portfolio by focusing on attainable workforce housing, a largely unmet demand across the country. Alliance's portfolio also includes senior housing and build-to-rent residential properties. 
3. Mill Creek Residential 
Mill Creek Residential broke ground on 7,283 multifamily units in 2021, up 26% compared to the units started in 2020 and 47% compared to the number of apartments started in 2019. The firm is focused on 26 core markets, targeting transit-oriented, in-fill, and suburban areas with access to employment opportunities and entertainment districts. Mill Creek also focuses on mixed-use developments and creating walkable cities. 
The Boca Raton, Fla.-based company developed three community brands, Alister, Modera, and Amavi — a new brand launched in 2022, focusing on single-family rental homes. 
4. Wood Partners 
The Atlanta-based Wood Partners started work on 7,242 units in 2021, significantly above the 5,178 units started in 2020. Since its inception, the company has been involved in the development of more than 79,000 homes with a combined value of around $14 billion. Wood Partners has a nationwide presence, with offices in New York City, Boston, Chicago, Orlando, Fla., and Washington, D.C. 
The firm's development portfolio includes several luxury projects, including the 300-unit Alta Blue Goose in Austin, Texas, and the 350-unit Alta Filament in Charlotte, N.C. The company also has luxury properties underway in the Dallas - Fort Worth metro and Oceanside, Calif. 
5. Trammell Crow Residential 
As the fifth largest multifamily developer in the U.S., Trammell Crow Residential broke ground on 6,602 rental homes last year, more than double the 3,100 units started in 2020 and above the 5,011 units commenced pre-pandemic in 2019. The Dallas-based company has 14 offices across the country, including Atlanta, Boston, Denver, Los Angeles, and Miami. 
Although a developer of luxury apartments, Crow Holdings, the parent company of Trammell Crow Residential, has recently revealed an initiative to develop multifamily homes for middle-income residents across the country. Designed under the company's Allora brand, the properties will target renters earning 80% to 120% of the Area Median Income. The company plans to build a portfolio worth around $1.5 billion. 
6. DHI Communities
Founded in 2015 and headquartered in Arlington, Texas, DHI Communities — an affiliate of D.R. Horton — has a presence in 12 states. Last year, the company broke ground on 4,723 units, significantly above the 2,150 units started in 2020. The company is focused on building properties in communities at different income levels, including affordable and luxury housing. NMHC also ranked DHI Communities as among the Top 25 Builders of 2022. 
7. Bridge Investment Group 
Bridge Investment Group added 4,677 units to its development portfolio last year. Similar to other development companies, Bridge Investment increased its construction pipeline compared to 2020, when the firm kickstarted merely 2,004 units. The new units started in 2021 is also significantly above the 2,138 unit started in 2019, demonstrating the strong need for rental homes and the increased confidence of developers and investors across the country. 
Bridge Investment is based in Sandy, Utah, and has offices in Atlanta, Ga., New York City, Orlando, Fla., and San Mateo, Calif. The firm is focused on market rate and affordable homes, as well as on senior housing, single-family rentals, and other commercial real estate buildings, such as medical properties, offices, and logistics. 
8. Related Group 
The Miami-based multifamily development company has a portfolio of more than 60 communities encompassing 25,000 units, including garden-style, mid-rise, and luxury properties. The company has also built, rehabilitated, and managed over 10,000 affordable homes and its portfolio also includes workforce housing in urban centers. 
In 2021, the firm broke ground on 4,532 units, slightly exceeding the 4,019 units started in 2020. Related currently has an established presence in the Southeast and has plans to expand its portfolio in major metro areas across the country. 
9. The NRP Group 
Founded in 1994, The NRP Group developed more than 53,000 units, including 24,000 affordable, 23,0000 market rate, and, 5,500 mixed-income apartments. The company has a total of $8.7 billion in real estate projects, which includes $3.1 billion in affordable housing. Last year, the company added 3,720 units to its construction pipeline, down from the 4,865 units in 2020. 
Nonetheless, the Cleveland, Ohio-based company plans to break ground on more than 6,000 units in 2022, surpassing all previous NRP multifamily construction starts in its nearly three-decade history. The developer will commence construction on 23 new affordable, market rate, and mixed-income communities during this year, accounting for a total of $1.9 billion in real estate investments. 
10. Continental Properties Company 
Since 2001, Continental has developed more than 30,000 apartments in 19 states. The Wisconsin-based company's portfolio includes properties in Florida, Texas, Denver, Chicago, and Georgia, to name a few. In 2021, Continental broke ground on 3,625 units, significantly more compared to 2020, when the company started works on 1,670 units. 
Continental has recently celebrated the opening of Authentix Cottage Grove, a 288-unit community in Cottage Grove, Wis. The property is located at 200 E. Cottage Grove Road, within 14 miles of downtown Madison and near the University of Wisconsin.