Who Are the Top Affordable Housing Developers in 2022?
Everyone knows about the dire need for affordable housing across the U.S. The National Low Income Housing Coalition posits that no states have an adequate amount of affordable units for the lowest-income renters, though some states fare better than others.
However, it's not accurate to say that no affordable housing is being built. Construction slowed in the early days of the pandemic, true, but since then, there has been a surge in multifamily construction. While most of those units added were not aimed at low-income families, the affordable housing pipeline is alive and well — even if it isn't yet sufficient to meet the growing needs of a country impacted by skyrocketing costs of living.
So which developers are making the most difference in bridging the housing gap? We looked at Affordable Housing Finance's ranking of affordable housing developers for 2021 and added in additional context, including growth in deliveries and geographic foci. See Multifamily Loans' top affordable housing developers of 2022 below, and read on for more information about what makes each company stand out.
The Top 10 Affordable Housing Developers in 2022
| Rank | Company | Units Completed 2021 | Units Completed 2022 | Growth |
| --- | --- | --- | --- | --- |
| 1 | Dominium | 2,905 | 1,265 | 130% |
| 2 | The NRP Group | 2,984 | 1,847 | 62% |
| 3 | LDG Development | 2,930 | 2,073 | 41% |
| 4 | The Pacific Cos. | 1,972 | 1,039 | 90% |
| 5 | Phipps Houses | 1,004 | 175 | 474% |
| 6 | RISE Residential Construction | 1,062 | 568 | 87% |
| 7 | Kittle Property Group | 1,442 | 1,166 | 24% |
| 8 | Related Urban Development Group | 1,020 | 613 | 66% |
| 9 | TWG Development | 1,199 | 1,670 | -28% |
| 10 | The Michaels Organization | 946 | 1,097 | -14% |
10. The Michaels Organization
Michaels, headquartered in Camden, N.J., is a national developer of housing of all types — from traditional affordable housing to luxury properties and off-campus student communities. Since its founding in 1997, the firm has created more than 55,000 units across 425 properties in 35 states. 
Looking specifically at affordable housing, Michaels completed 946 units last year. While this marked a decline of 14% from 2020, the developer remains one of the largest single creators of affordable housing in markets across the country. The redevelopment of Branch Village in the company's hometown of Camden offers an example of the type of affordable developments it gets involved in — the project partnered with local organizations and residents to identify sought-after amenities like an on-site health clinic and various energy-efficient features.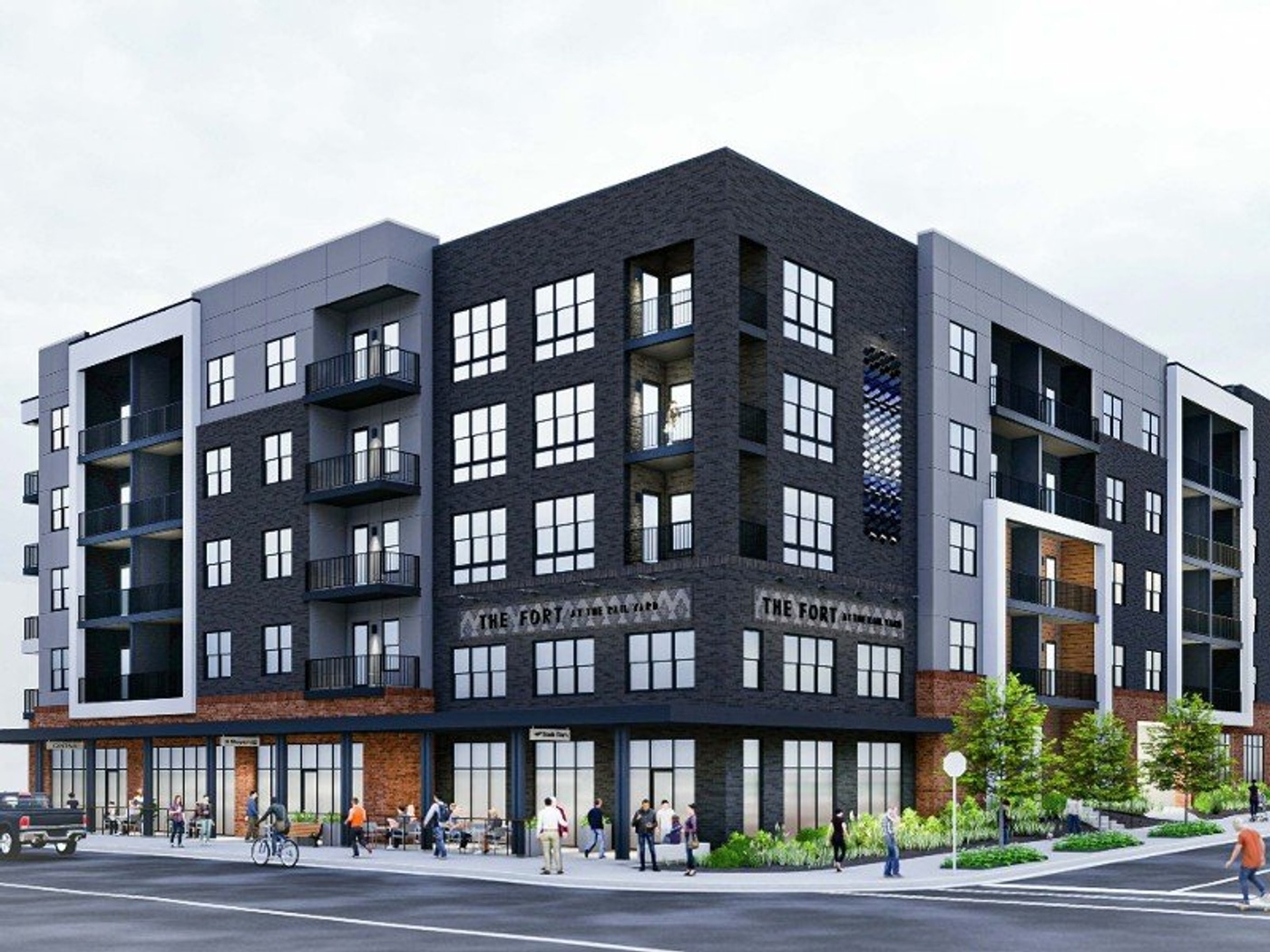 The Fort at the Railyard. Rendering courtesy of TWG.
9. TWG Development
TWG Development takes ninth place on our list this year, owing to extensive affordable housing completions in the past two years: The company delivered 2,869 units in the past two calendar years, the fifth-highest output of all companies on our list. However, the firm doesn't rank higher due to a substantial decrease in deliveries in 2021: 1,199 units, compared to 1,670 the year before.
Based in Indianapolis, the company doesn't exclusively focus on affordable housing — it also is a top-tier developer of commercial properties, along with market-rate and senior-housing assets. One of the company's largest current projects underway is The Fort at the Railyard, a 233-unit mixed-income community in Green Bay, Wis. The property, slated for delivery in the third quarter of 2024, benefits from Low-Income Housing Tax Credits, and 187 units will be reserved for those earning up to 60% of Area Median Income.  
8. Related Urban Development Group
Related Cos.' affordable housing arm takes eighth place on our list, owing to more than 1,000 units delivered in 2021. That's a significant jump of 66% compared to 2020. The organization doesn't just develop affordable units, though — it holds onto them, too. The company's current portfolio includes 55,000 apartments categorized as either affordable or workforce housing.
Earlier this year, Related broke ground on Sunnyvale Block 15, an affordable housing project in California's South Bay — one of the most expensive housing markets in the country. The development will include a four-story building with 90 units as well as seven townhomes. The units will be restricted to renters earning between 30% and 80% of AMI, and one-quarter will be reserved for those with learning and developmental disabilities.
7. Kittle Property Group
Founded in 1948, Kittle Property Group is focused on developing affordable and workforce housing communities in addition to market-rate and senior living properties. The organization, like TWG, is headquartered in Indianapolis. Kittle completed 1,442 affordable apartments last year, a 24% increase from the 1,166 units in 2020.
The company has kept up activity into this year as well. In June, REBusinessOnline reported the developer had landed $74.3 million in construction financing for a 262-unit affordable housing property in Columbus, Ohio. The 11-building development, already underway, is expected to wrap up by the end of summer in 2025.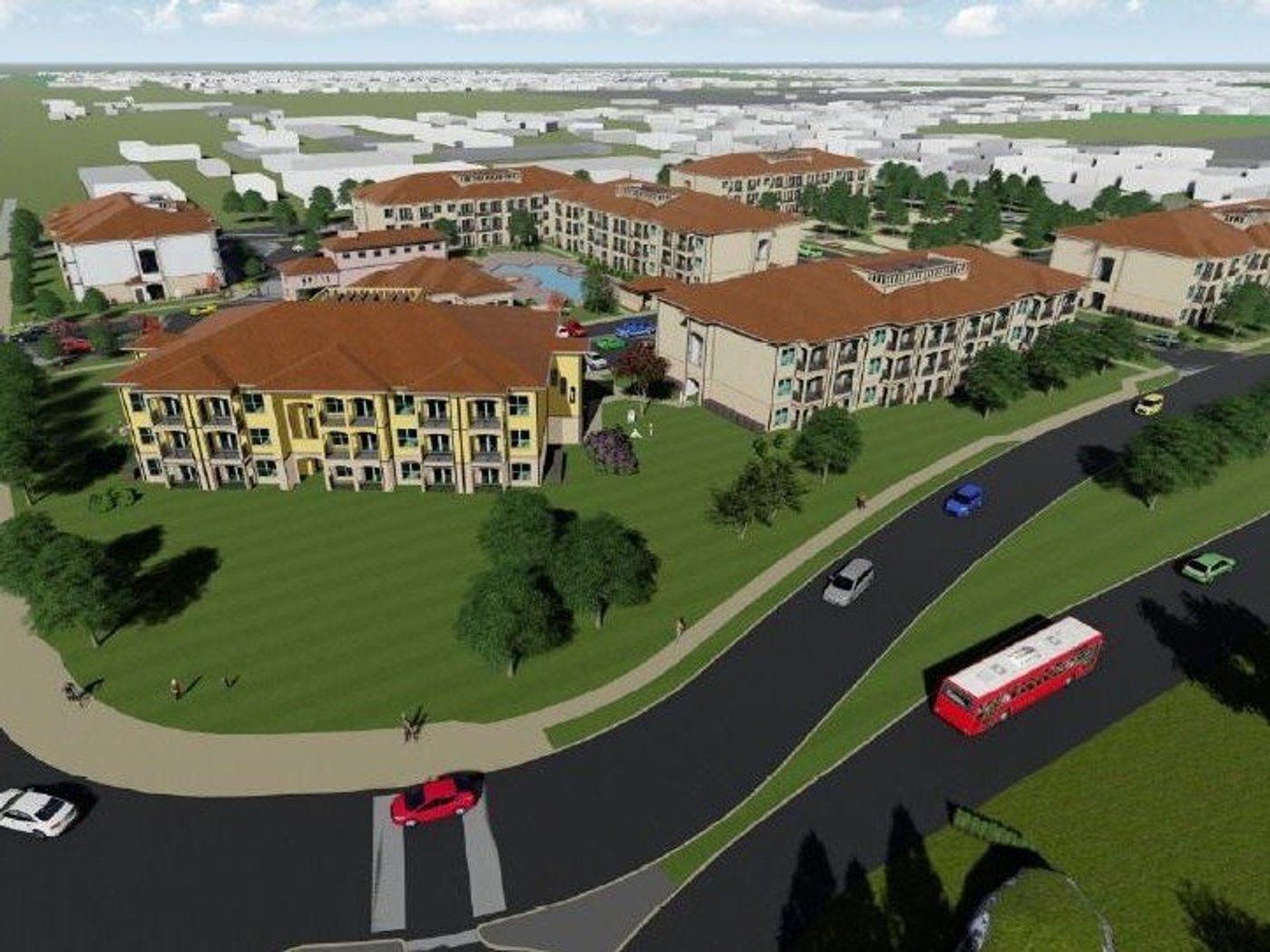 Legacy Riverside. Image courtesy of RISE Residential.
6. RISE Residential Construction
Dallas-based RISE Residential has an impressive track record: More than 10,000 apartments built, and the company has an ownership stake in about half. The firm is heavily focused on projects in its home state as well as in Oklahoma, Nevada, and New Mexico. Last year, the company completed 1,062 units — an 87% increase from deliveries in 2020.
The affordable housing-focused company doesn't limit itself strictly to development, however. They also provide construction and property management services. RISE is most active in its home metro; the company lists 13 properties in the Dallas-Fort Worth market. The largest one under construction — the 264-unit Legacy Riverside — is an affordable development aimed at senior residents earning a maximum of 60% of Area Median Income. 
5. Phipps Houses
Phipps Houses is a New York-based not-for-profit organization with an exclusive focus on the creation of affordable housing within New York City — more specifically, within Manhattan, the Bronx, Queens, and Brooklyn. Founded in 1905, the developer completed 1,004 units in 2021 — a massive, 474% increase from the 175 apartments the year before. The company holds and manages its own properties, and it also provides third-party management services.
After closing a strong year for development in 2021, Phipps Houses isn't sitting on its laurels. The company is currently building the first phase of a Brooklyn development, Atlantic Chestnut, which will add 1,200 much-needed affordable units to the borough. The initial phase is slated for delivery in late 2023.
4. The Pacific Cos.
The Pacific Cos., located in the Boise suburb of Eagle, Idaho, takes fourth place on our list. The company added 1,972 units last year, a hefty 90% increase from its deliveries in 2020. Predominantly focused on workforce housing, the developer has completed communities in the western United States, with the bulk of its work in California.
The company is moving forward with several affordable housing developments. In April, The Pacific Cos. landed $130 million in tax-exempt bond financing for two Bay Area projects — one in Milpitas, Calif., the other in Oakland. The projects will create 258 affordable housing units and preserve them for the next 55 years, according to San Francisco Business Times.
3. LDG Development
Based in Louisville, Ky., LDG Development lands in third place, owing to 2,930 units delivered in 2021, coming off a strong 2020 with 2,073 apartments completed. The company primarily focuses on affordable and mixed-income housing in several southern states, including Texas, Georgia, Kentucky, Tennessee, and Louisiana.
One of LDG's most recent developments is in Dallas. The Standard at Royal Lane broke ground in June, and the $70 million mixed-income project is slated to deliver in the summer of 2024. Half of the development's 300 units will be reserved for households earning between 60% and 80% of AMI. The remaining 150 will be leased as market-rate apartments.
2. The NRP Group
The NRP Group, headquartered in Cleveland, Ohio, ranks second in the nation for affordable housing developers in 2022. In 2020, the company wrapped up development of nearly 1,850 affordable units, then picked up the pace in the following year with 2,984 units delivered. The firm has developed a roughly even split of affordable and market-rate units throughout its history.
This year, NRP is firing on all cylinders: The company announced it will begin construction on more than 6,000 apartment homes through the end of 2022. Of those, 2,523 units will be in either fully affordable or mixed-income communities. In January, NRP broke ground on a 368-unit development north of Austin with 184 units set aside for families earning at or below 80% of AMI.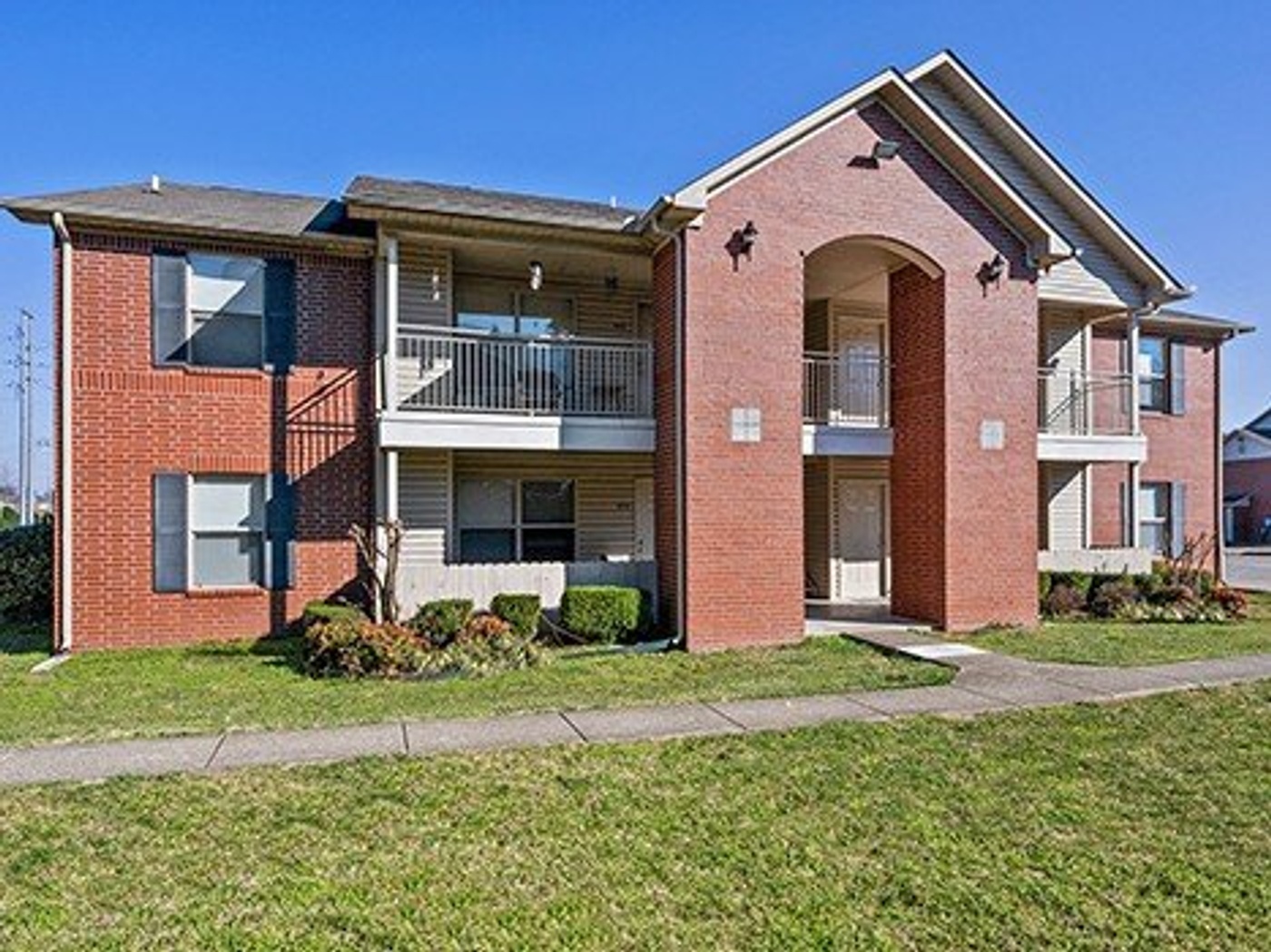 Chapel Ridge of Gallatin. Image courtesy of Dominium.
1. Dominium
At the top of our list is Dominium, with 2,905 units delivered last year — more than double the units it completed in 2020. The suburban Minneapolis company also broke ground on projects totaling 3,046 affordable units in 2021. With many of those developments likely to wrap up this year and next, it seems like 2022 will be another strong year for the 50-year-old firm.
Dominium doesn't just develop, though — the company is also actively buying up multifamily properties across the country to preserve housing affordability and rehabilitate units. In September, the group took LIHTC financing for a 208-unit affordable community outside Nashville, Tenn., with plans for nearly $8 million of capital improvements.