Your Guide to Cross Collateralization in Multifamily Real Estate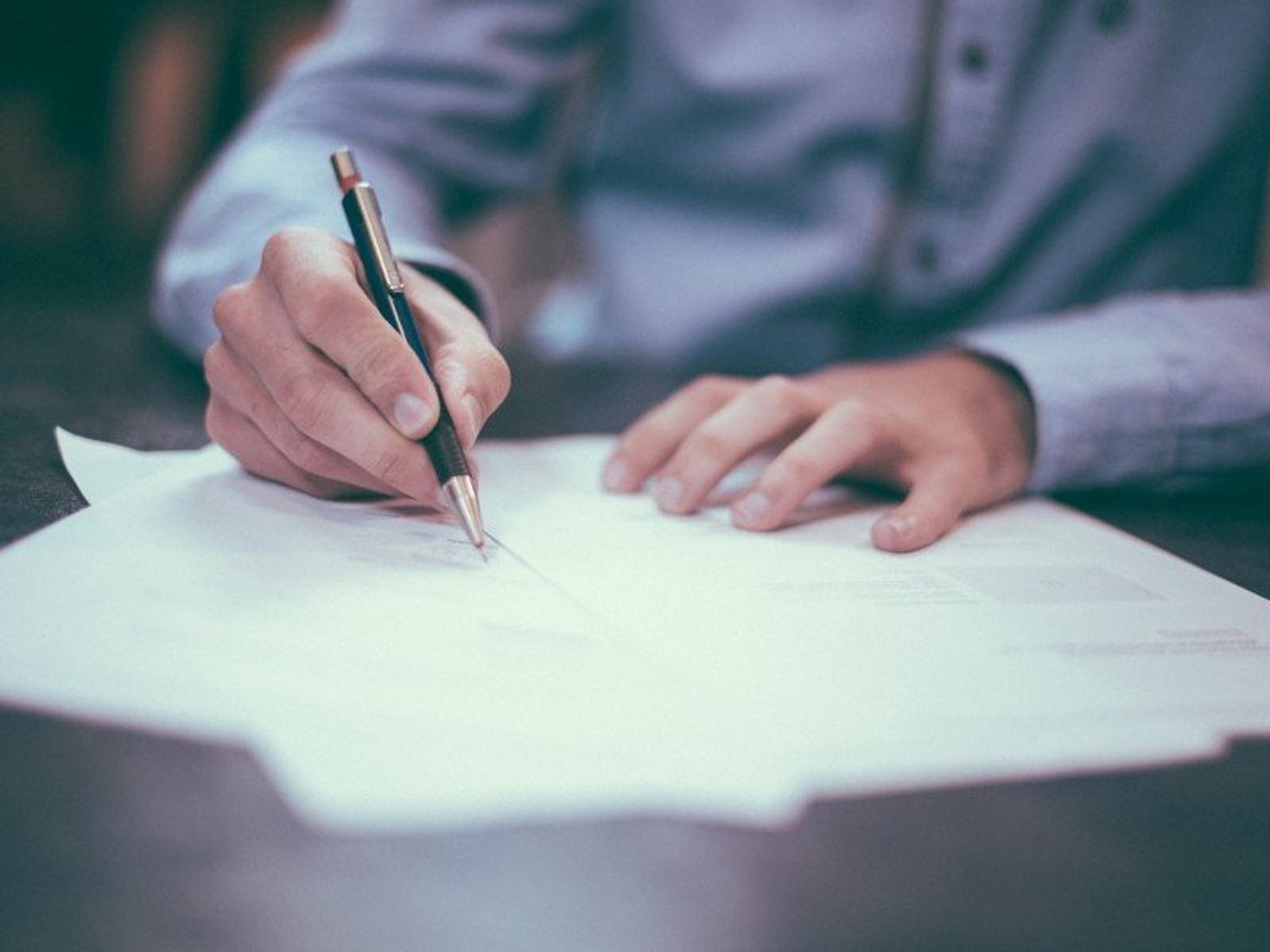 Signing paperwork. Image by Scott Graham from Unsplash.
Cross collateralization is a financing process where multiple properties are used as collateral for a single loan. This can be beneficial for borrowers who own multiple properties, as it can increase the amount of money they are able to borrow and potentially get better loan terms. However, it also comes with some potential downsides, as the borrower risks losing additional properties should they default on the loan. 
How Cross Collateralization Works
A cross-collateralized loan document generally has a clause as well as a defined list of pledged assets used as collateral. While these assets typically only include other properties, they may include other securities as well — though this is relatively rare.
Cross collateralization can be legally complex, so it is essential to clearly understand what assets you are pledging and how a loan default could impact each of them. There's no one way to word a cross-collateralization clause — though it often refers to additional security interests in a loan document — but this part of the agreement broadly provides a lender with the right to take possession of any of the properties pledged as collateral.
Note that a cross-collateralized loan is not the same thing as a recourse loan — the lender may only pursue those properties specifically listed in a loan document's property schedule.
Pros of Cross Collateralization in Multifamily Real Estate
There are a number of potential benefits for a multifamily investor when using a cross-collateralized loan. These are primarily tied to the advantageous loan terms on offer, thanks to the lower risk on the lender side. 
Larger Loans
A cross-collateralized multifamily loan will typically enable a borrower to get a larger financing package than one tied to a single property. This is broadly related to the value of a portfolio compared to a single apartment community. If your lender is willing to provide a loan at a loan-to-value ratio of 70%, for example, two properties with a value of $10 million will yield a larger loan than a single property valued at $5 million.
Better Interest Rates
As a cross-collateralized loan significantly reduces a lender's risk, this is often reflected in a lower interest rate spread. This can reduce the cost of capital significantly, improving your property's cash flows and profitability.
Refinancing, Consolidating Existing Debt
If you're able to get more advantageous loan terms, you can also use cross collateralization to effectively refinance a portfolio of multifamily assets. Consider owning five properties, each with its own loan held by a different lender — with different interest rates, maturity dates, amortizations, and more. Effectively refinancing the portfolio streamlines the administrative hassle of paying multiple mortgages and could, provided the interest rates or amortization periods are better, significantly improve the financials of the communities.
Cons of Cross Collateralization in Multifamily Real Estate
While taking a cross-collateralized multifamily loan may have its upsides, there are some challenges, risks, and downsides that must be considered. 
Higher Costs of Default 
It may seem obvious, but the biggest downside of a cross-collateralized loan is due to its very nature. If a borrower defaults on the mortgage, they risk losing far more than just one single property. Depending on the amount of money owed and the value of the portfolio, a lender could take possession of part of — or the entire — portfolio.
Investment Exit Strategy Complications
Even if you plan to hold an apartment community for decades, it's wise to have a clearly defined exit strategy for each of your investments. A cross-collateralized loan may complicate this. 
Let's say you have two communities — one in a market with strong rent and property value growth, the other in a fairly slow metro. Should both be collateralized in the same loan, it may be difficult to get rid of an underperforming asset. If you only wish to sell part of the collateralized portfolio, you will need to discuss changes to the loan with your lender. You may need to refinance with potentially less advantageous terms, unless you can agree to replace the for-sale property with an equivalent asset.
Administrative Complications
Think of everything you need to secure financing for a single apartment building. Profit-and-loss statements for a few different time periods, a summary of capital expenditures, current rent rolls — just to name a few. With a cross-collateralized loan, your lender will likely require all of this for each property pledged as collateral. Furthermore, you may need to pay the costs of appraisals for each of the buildings, too.
Is Cross Collateralization Right for Me?
There's no one-size-fits-all answer for if cross collateralization would benefit your multifamily investment strategy. Sure, these loans can offer significantly more attractive loan terms, but they don't come for free. You must assess your capital requirements — as well as the level of risk you are comfortable with. 
We're here to support you. Our expert advisors are ready to discuss your unique situation and strategy, matching you with the best lender and loan product — even if it may not be from the same lender you've always used. 
Whether you're seeking a cross-collateralized loan or a standard, non-recourse financing package, we can walk you through your options. Take a few seconds to fill out the form below, and we'll be in touch with a free quote tailored to your specific needs.