Why Smaller, "Boutique" Apartment Buildings Can Be Great Investments
While larger, 50+ unit properties may get a lot of attention, smaller apartment buildings can be fantastic investment opportunities for all kinds of investors. Find out why.
Start Your Application and Unlock the Power of Choice
$5.6M

offered by

a Bank

at

6.1%
$1.2M

offered by

a Bank

at

6.0%
$2M

offered by

an Agency

at

5.6%
$1.4M

offered by

a Credit Union

at

6.1%
Click Here to Get Quotes!
Investing in multifamily real estate can be an excellent way to generate income and build wealth. While many investors focus on large, multi-unit apartment complexes, there's a niche market for smaller apartment buildings that can offer great returns. 
Through this piece, we'll explore the advantages and disadvantages of investing in smaller, "boutique" apartment buildings, as well as discuss financing options for acquisitions and construction. We'll tie things together with a way of evaluating if this kind of investment is a good fit for your portfolio.
What Is a Boutique Apartment Building?
A boutique apartment building is typically a smaller, more intimate property that offers a unique living experience for its residents. These buildings usually have a limited number of units, often ranging from five to 10.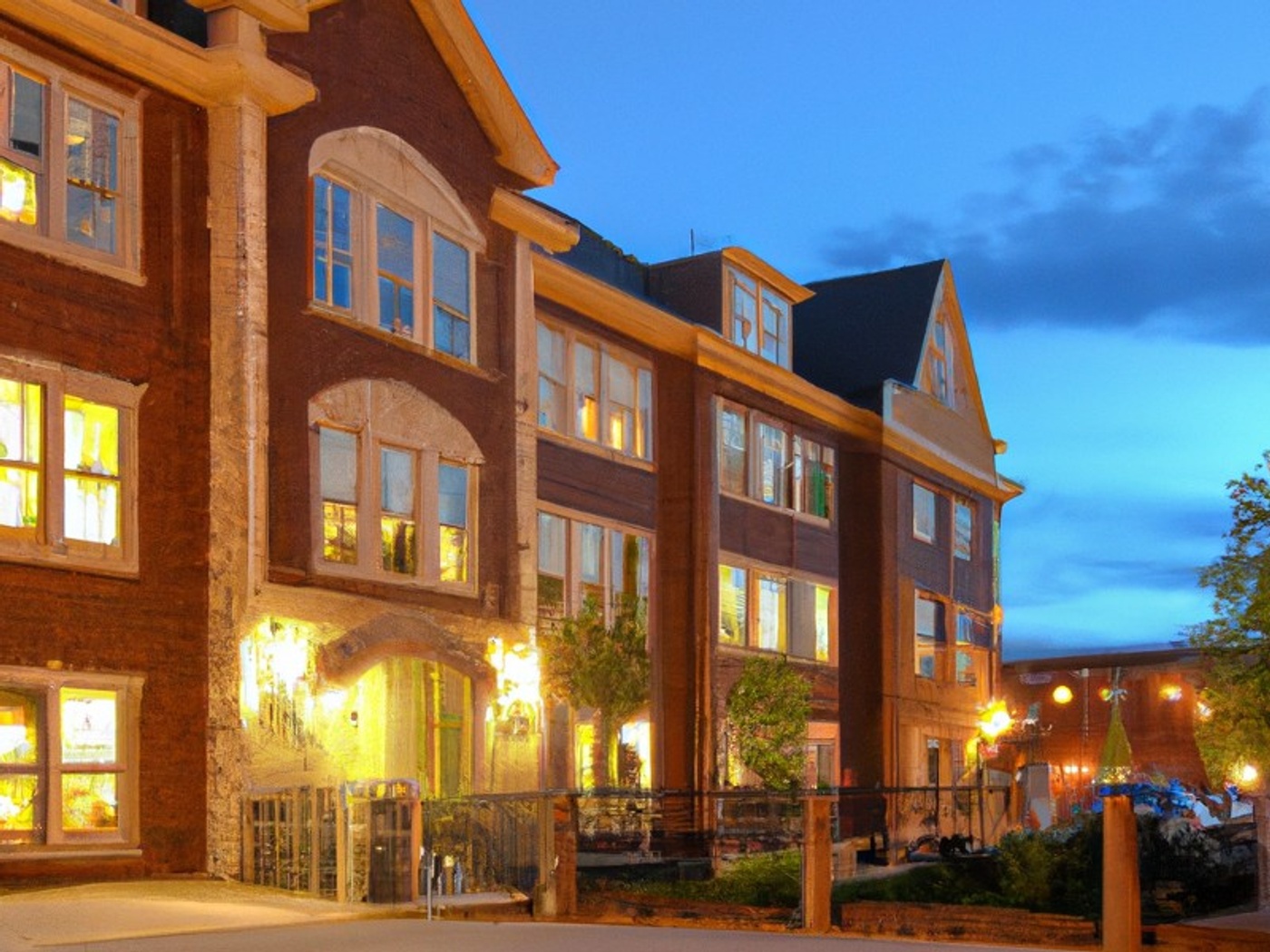 They often feature upscale amenities, high-quality finishes, and a strong sense of community. Boutique apartment buildings are becoming increasingly popular among investors and residents alike, as they offer a more personalized and exclusive living experience compared to larger complexes.
Top 3 Advantages of Investing in Smaller Properties
Lower Acquisition Costs
One of the primary benefits of investing in smaller apartment buildings is the lower acquisition cost. These properties are often more affordable than larger complexes, making it easier for investors to enter the market or expand their portfolios. 
Additionally, because smaller buildings are less expensive, investors can often purchase multiple properties in a quicker time frame, diversifying their investments and spreading risk across several assets.
Easier Management
Managing a smaller apartment building can be less time consuming and less complex compared to larger properties. With fewer units, investors can devote more attention to each tenant and respond to maintenance issues with greater speed. This hands-on approach can lead to stronger relationships with tenants and higher tenant retention, resulting in more stable income and lower vacancy rates.
Greater Appeal to Niche Markets
Boutique apartment buildings can cater to niche markets that might not be well served by larger complexes.
For example, young professionals or empty nesters in a market may prefer the exclusivity and sense of community that smaller buildings offer. These targeted demographics can result in higher demand for boutique properties, leading to premium rental rates and increased cash flow for investors. Of course, you'll have to do your market research to truly understand the renter dynamics of your area.
Top 3 Disadvantages of Smaller Apartment Buildings
Limited Economies of Scale
One of the primary drawbacks of investing in smaller apartment buildings is the limited economies of scale. With fewer units, the cost of property management, maintenance, and repairs might be higher on a per-unit basis compared to larger complexes. Investors may also find it more challenging to negotiate favorable pricing on services and supplies due to the smaller scale of their operations.
Less Attractive to Institutional Investors
Smaller apartment buildings may be less attractive to institutional investors, making it potentially more difficult to find buyers when it's time to sell the property. Institutional investors typically prefer larger assets due to their higher potential for generating income and the lower per-unit costs associated with economies of scale.
Financing Challenges
Obtaining financing for smaller apartment buildings can be more challenging than for larger properties. Lenders may sometimes perceive smaller properties as riskier investments. As a result, they may impose stricter lending requirements or offer less favorable loan terms.
Financing a Smaller Apartment Building
There are several ways to finance even a small apartment building, of course. This section outlines several programs and loan types that are suitable for buying or building a boutique multifamily property.
Acquisition Financing Options
Freddie Mac SBL
The Freddie Mac Small Balance Loan program is a popular financing option for smaller apartment buildings. This program offers loans ranging from $1 million to $7.5 million for properties with at least five units. Benefits of the Freddie Mac SBL program include competitive interest rates, flexible terms, and streamlined underwriting processes.
Fannie Mae Small Loan
Another financing option for smaller apartment buildings is the Fannie Mae Small Loan program. This program provides loans from $750,000 to $6 million for properties with at least five units. Fannie Mae Small Loans offer competitive interest rates, flexible terms, and a simplified application process, making it an attractive option for investors looking to acquire smaller multifamily properties.
Construction Financing Options
Bank or Credit Union Loans
Traditional bank or credit union loans can be a viable option for financing the construction of smaller apartment buildings. These lenders typically offer construction loans with terms ranging from 12 to 18 months, followed by a long-term mortgage once the building is completed. Interest rates and terms can vary significantly, so it's essential to shop around and compare offers from multiple lenders.
HUD 221(d)(4) Loans
The Department of Housing and Urban Development offers the 221(d)(4) loan program for the construction or substantial rehabilitation of multifamily properties, including smaller apartment buildings. These loans are insured by the Federal Housing Administration (FHA) and offer competitive interest rates, high loan-to-value (LTV) ratios, and long-term, fully amortizing terms.
While the application process for HUD 221(d)(4) loans can be more complex and time consuming than other financing options, the favorable terms make them an attractive option for investors. However, be aware that origination fees may be a deterrent.
Is a Smaller Apartment Investment Right for Me?
Deciding whether to invest in smaller apartment buildings ultimately depends on your investment goals, risk tolerance, and management preferences. Smaller properties can offer a lower cost of entry, easier management, and the ability to cater to niche markets. 
However, they also come with potential drawbacks, such as limited economies of scale, reduced appeal to institutional investors, and financing challenges.
Consider the following factors when deciding if a smaller apartment investment is right for you:
Your experience and expertise in managing multifamily properties

Your ability to secure financing for acquisitions or construction

Your capacity to handle the day-to-day management of a smaller property

Your preference for focusing on niche markets or pursuing larger, more diverse tenant pools
By carefully weighing the pros and cons and assessing your personal situation, you can determine if investing in smaller, boutique apartment buildings is the right strategy for you.
Smaller multifamily properties can offer excellent investment opportunities for those willing to navigate the unique challenges and benefits of this niche market. With the right approach and a strong understanding of the market, you can achieve success in small multifamily investing and grow your real estate portfolio.