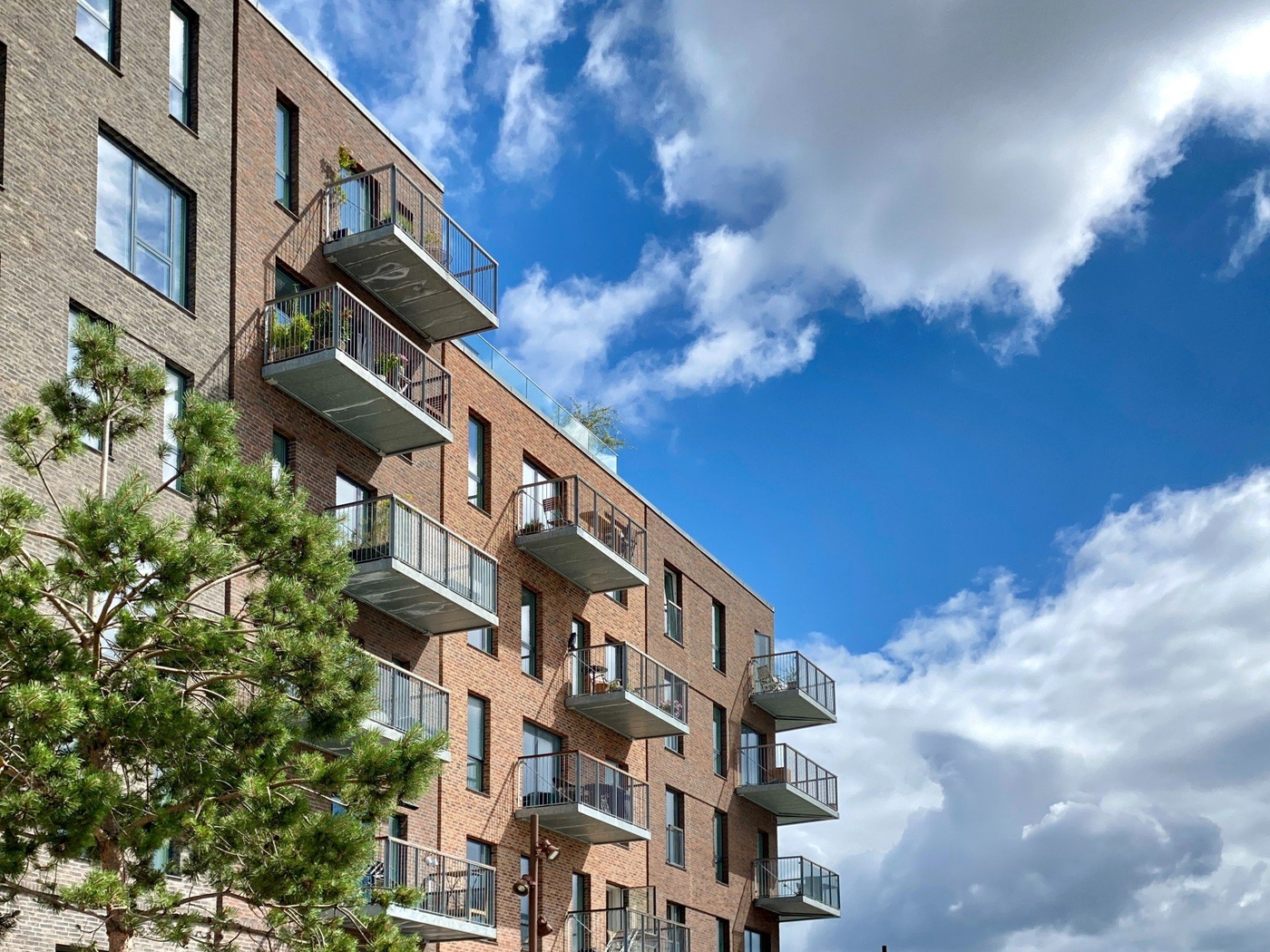 Image by Anders Holm-Jensen From Unsplash.
Multifamily loans insured by the Department of Housing and Urban Development are often some of the best financing options available to investors. HUD loans have comparatively longer loan terms than most other commercial mortgages, are fully amortizing, have minimal debt service coverage ratio requirements, and offer some of the lowest fixed interest rates in the industry. 
That being said, If you're considering a HUD-insured loan to finance your next multifamily purchase, you may have come across some conflicting information. In this article, we'll dispel some of the most common myths about HUD multifamily loans.
Myth #1: HUD Multifamily Loans Are Only for Low-Income/Affordable Housing
One of the most common misconceptions about HUD financing is that it's only available for low-income housing. While it's true that most of HUD's multifamily programs do support the development and preservation of affordable housing, they're also available for a wide range of other property types, including senior housing, student housing, and, yes, even market-rate apartments.
In truth, as long as the borrower and the target property can meet the eligibility requirements of the specific HUD program, HUD financing is technically available for any market-rate housing property. The origins of this myth more than likely stem from the FHA's single-family loan offerings that mostly cater to low- and middle-income households.
Myth #2: HUD Loans Are Only for New Construction
Another common myth about HUD multifamily loans is that they're only meant for financing the new construction of a multifamily asset. While HUD does offer a stellar loan program for new construction — the fixed-rate, non recourse 221(d)(4) loan — they're also available for the purchase of existing properties as well as for the refinancing of existing loans. 
In fact, HUD offers an assortment of different loan insurance programs meant to cover an array of different investment needs. For example, there is the HUD 241(a) loan for supplemental financing, HUD's 232 loan that covers construction and rehabilitation specifically for senior living facilities, and the popular 223(a)(7) program for refinancing existing HUD loans. 
Myth #3: HUD Financing Means Less Flexibility
Some borrowers believe that HUD financing comes with less flexibility than other types of loans, but this is a myth. HUD loans are actually quite flexible, and — as previously mentioned — can be used for a variety of purposes, including the purchase or refinancing of multifamily properties, senior housing, healthcare facilities, and more. HUD loans can also be used for the construction of new properties or the substantial rehabilitation of existing ones.
HUD loans are also non-recourse, meaning that borrowers are not personally liable for the loan, protecting their livelihoods if the borrower defaults on the mortgage.
Finally, HUD loans are fully assumable. Besides giving borrowers a viable exit strategy, that can also be an amazing incentive for a would-be buyer of an apartment community looking to take advantage of an existing loan's lower, fixed interest rates — especially if rates are otherwise climbing.
Myth #4: HUD Financing Is Only for Experienced Borrowers With Perfect Credit
While experience is always a plus, it's not generally a hard requirement for HUD financing. After all, HUD's multifamily programs are designed to help borrowers of all experience levels access the financing they need to succeed in the multifamily housing market. 
Another common misconception about HUD loans is that you need perfect credit to qualify. This simply isn't true. While having good credit will certainly give you a leg up in the application process, it's not a requirement. In fact, HUD's multifamily loan programs are designed for borrowers with less-than-perfect credit. The minimum credit score for most programs is just 620, and there are options for borrowers with even lower scores.
Myth #5 HUD Loans Are Expensive
A final myth about HUD-insured loans is that they're expensive. Objectively speaking, this just isn't the case. It is true that the cost of HUD multifamily financing will vary depending on a number of factors, including the type of property, the location of the property, and the loan terms. However, in general, HUD multifamily financing can be quite affordable, especially when compared to other types of financing. HUD's multifamily loan programs offer competitive interest rates and terms. And, because they're government-backed, HUD loans often come with lower fees than traditional loans. 
That said, while they aren't more costly than some other commercial mortgage options, there are a few different fees (such as HUD's different mortgage insurance premiums, or MIPs) associated with HUD-insured loans worth preparing for:
Upfront Mortgage Insurance Premium: This is a one-time premium that is paid at closing. The amount of the premium depends on the loan amount, loan term, and the loan-to-value ratio.

Annual Mortgage Insurance Premium: This is a yearly premium that is paid in monthly installments. The amount depends on the loan amount, term, and the loan-to-value ratio.

Origination Fee: This is a fee charged by the lender for processing the loan. The amount of the fee varies by lender.

Discount Points: These are optional fees that can be paid at closing in order to lower the interest rate on the loan. One point equals 1% of the loan amount.