Coastal Ridge, Goldman Sachs Buy Arizona Student Housing Community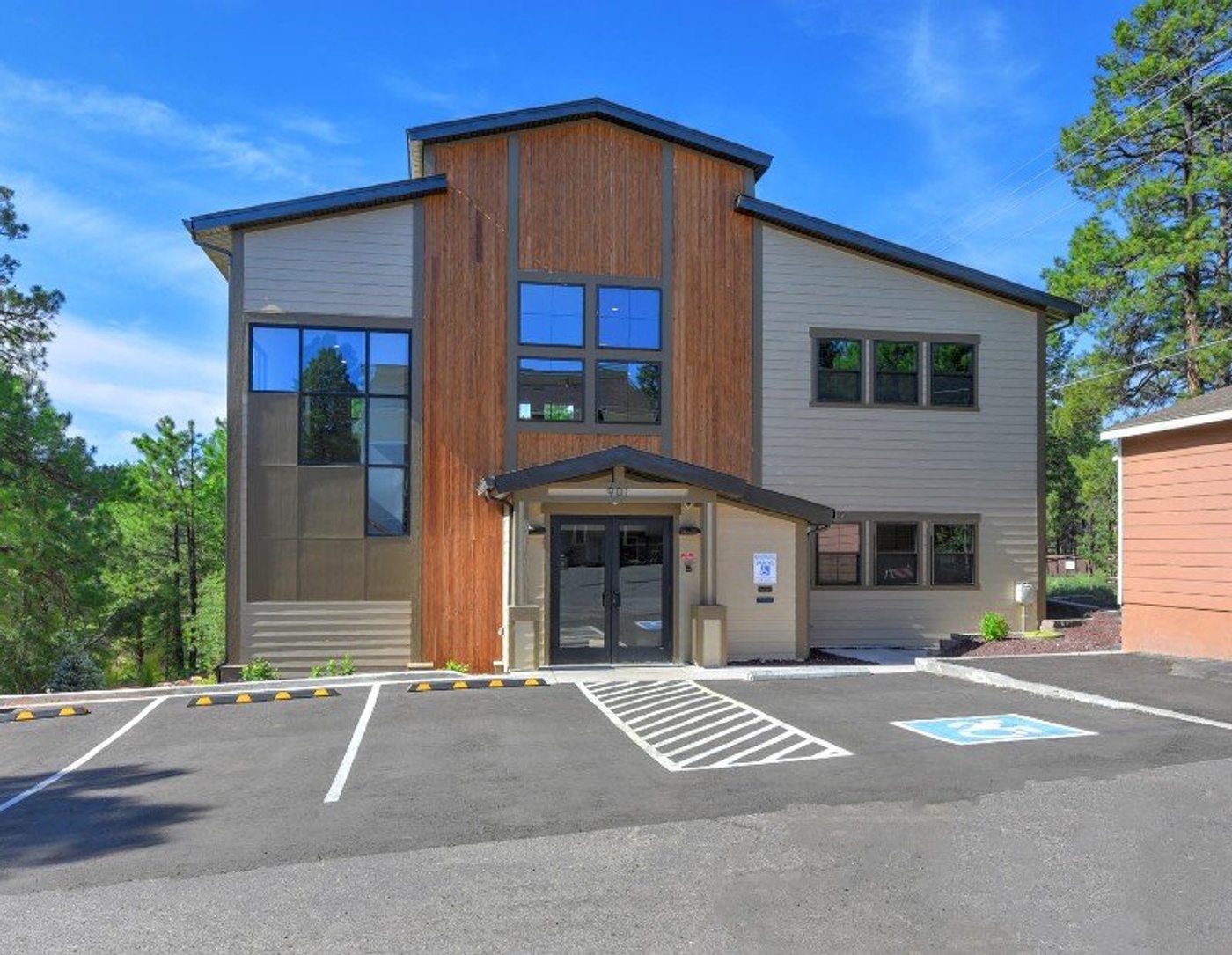 Commons at Sawmill. Image courtesy of Coastal Ridge and Goldman Sachs.
Coastal Ridge and Goldman Sachs have purchased Commons at Sawmill, a 448-bed student housing community in Flagstaff, Ariz. Nelson Partners sold the property, serving students at Northern Arizona University, after roughly six years of ownership. The firm acquired the community in 2016 for  $37.1 million. CBRE brokered the current deal.
Coastal Ridge will manage the community at 901 S. O'Leary St., less than a mile from the NAU campus. The property encompasses a mix of studio, two- and four-bedroom units ranging between 405 and 1,200 square feet. Community amenities include covered parking, a clubhouse with a fireplace, a fitness center, and a study area.
Driven by Arizona's strong population growth, Flagstaff has become a solid market to invest in. As of Fall 2021, Northern Arizona University had a total of 28,718 enrolled students, with 21,248 at the Flagstaff campus, as reported by the institution. Annual rent growth at NAU was up 10.3% as of March, while bedrooms under construction accounted for 2.6% of enrollment, according to Yardi Matrix data.
The state's strong market fundamentals and positive demographic trends drove Coastal Ridge to invest in Commons at Sawmill, Managing Director Dan Dooley said in prepared remarks. The management company operates more than 23,000 student housing beds across the country.